Executive summary
IPL is now among the top 10 leagues in the world by broadcasting revenue. For a brand which is growing at an astonishing 22% year on year, Qwixpert explores the business behind the league. In 2 articles we wish to detail the financial business case of an IPL franchisee and what more can they do, to improve its lucrativeness. Here, in Part 1, the 4 major revenue streams – Central Rights income, Sponsorships, Merchandise sales and Match day incomes are delved into in detail and compared with mature leagues across the globe (Premier League, NBA, NFL etc.). While the much-improved central rights income has made every IPL franchisee profitable, teams need to continuously engage with fans outside the 2 month season while simultaneously addressing efficiency gaps and untapped opportunities in-season in line with global peers.
With a valuation of ~US $6 Bn, IPL is bigger than Ola, Swiggy and Oyo
For an Indian brand to have grown to ₹45,000 crores1 in 11 years sounds astonishing. That is precisely what the Indian Premier League (IPL) has done. IPL is now a household name and its brand value has been constantly on the rise. A recent report by Duff and Phelps indicates that IPL's brand value is growing at ~22% YoY since 20141. Along with the league, franchisee brand values are also rising at an even pace. Mumbai Indians with a valuation of ₹810 crores and a growth of 7% over last year is the most valued franchisee 3rd year in a row. Kolkata Knight Riders (KKR) closely follows with a valuation of ₹746 crores1.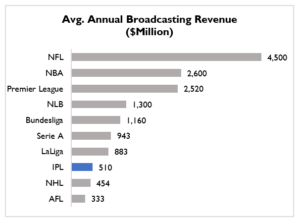 Graph 1: Average annual broadcasting revenue earned by top 10 leagues in the world
Any discussion about IPL begins with eye-popping broadcasting deal numbers – Star India's contract with BCCI worth more than ₹16,000 crores for five years is as huge and has been a major contributor to the rapid growth of the league. This figure (~Rs. 3,200 cr. annually) pits IPL at No. 8 across all leagues globally as per data from ICICI securities2. This contract was four-fold more than the previous one of ₹800 Cr. with Sony pictures3 for 10 years.
Followed by tens of thousands at the ground every match and millions on screen, IPL is one of the most followed sports leagues across the globe
According to BCCI, IPL contributed to 0.6% of the Indian GDP4. BARC, which publishes viewership data, believes 462 million people watched IPL's 12th season, up 12% from 2018. The finals between MI and CSK, was watched by a record 18.6 million simultaneously. With a total consumption of 338 billion minutes IPL 2019 was viewed for ~13% more minutes vs IPL 20185. IPL ranks fifth in the world in attendance for outdoor sports, with an average of 30,000 fans per match. And has a total attendance of 1.9 million for 60 games6.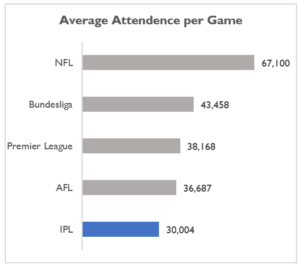 Graph 2: Average attendance per game in top 5 international leagues
This massive viewership should not come as a surprise. The league is played during April and May when the schools are closed for the summer and during the evening prime time of 8PM. This has led to increased IPL penetration among women viewers while keeping its traditional base of kids and men intact. The fast-paced nature of the T20 game bringing together the best cricketers from across the world and popular movie stars as owners or ardent fans of franchisees have added to IPL's ever-growing fan base.
Success of IPL depends on the success of its franchisees. While the franchisees are teams that fans root for, they are also business investments for their owners who evaluate not just league standings but also returns generated. To understand the success of IPL, it is therefore imperative to understand the financial performance of its franchisees.
In a 2-part analysis, we wish to break down these numbers – ones on their financial records to make sense of their valuations. Here we try to shed light on how franchisees generate revenue and what more can be done to further improve toplines.
Sports franchisees across the world have 4 major revenue sources and IPL is no different
Central rights income contributes to as much as 50% – 60% and has turned most franchisees profitable
As part of the revenue sharing agreement between BCCI and IPL franchisees, a portion of the broadcasting rights money from Star India is divided equally among franchisee teams. A part of the central sponsorship incomes is also divided among the franchisees. These are called central rights income and teams earn ~Rs. 200 – 250 Cr. annually.
This revenue stream contributes to ~50%-60% of total topline. In comparison with other international leagues such as NBA, EPL or NFL where the share is 45%-55%. Further, this has helped all teams turn profitable from IPL 2018 – a first since the inception of the league. Analysis by ICICI securities2, as shown below, on Sunrisers Hyderabad and Delhi Capitals highlights the impact between the years of transition.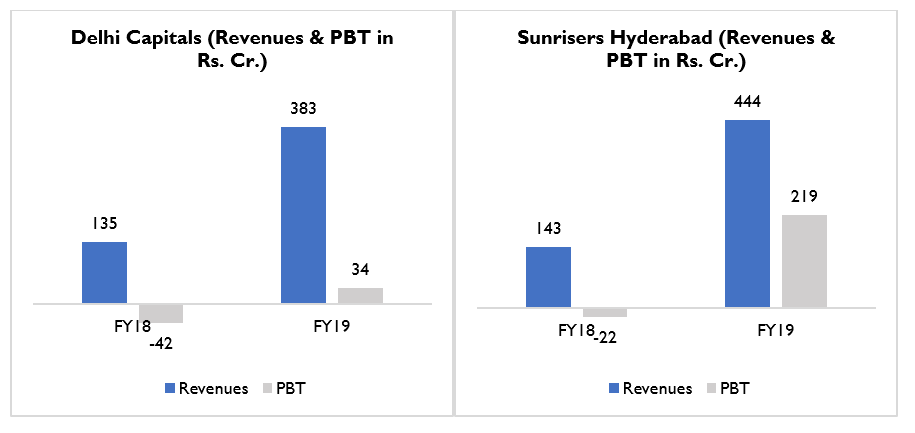 Graph 3: 2018 vs 2019 – Revenue and PBT comparison for Delhi Capitals (DC) & Sunrisers Hyderabad (SRH)
Sponsorship Income
Any brand which wants to get associated with the teams and use players and other franchisee brand imagery pays "sponsorship fees". This is the next biggest revenue source constituting 20% – 30% of the total. Qwixpert's benchmarking exercise points to a similarity with major international leagues such as NBA, EPL or NFL who have a similar share (20%-25%). Franchisees can earn sponsorship through 4 key avenues, further classified into 11 sub-groups as shown below.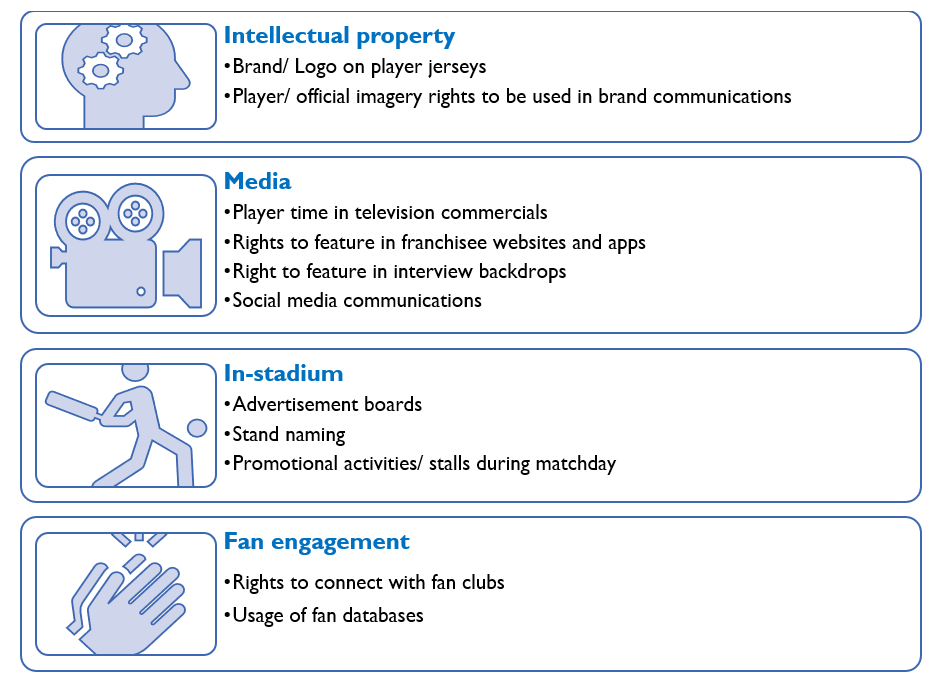 Figure 1: Eleven types of sponsorships in sports leagues
Financial express reports that in 2018, the total jersey sponsorship deal signed by all eight teams in IPL was in the range of ₹300-₹320 crores, growing by 44% over 2017. Mumbai Indians replaced its Jersey front sponsor Videocon with Samsung for ₹75 crores for three years8 (@₹25 crores each year). Same year CSK switched from Aircel to Muthoot Finance for ₹25 crores per year8. Comparatively, in the 2015-2016 season of EPL, revenue from jersey sponsorship was ₹1,820 crores. Case in point, Manchester United signed a seven-year deal with a US car manufacturer Chevrolet for a whopping ₹482 crores for branding on the front of jersey7.
Sponsors generally associate with franchises with similar brand imagery and target customer groups. Fans of a team can potentially be or are target customers for the sponsor. For example, Muthoot group which is a south India based firm, sponsors CSK whose fans are densely concentrated in the south.
ESP properties, the entertainment and sports division of GroupM, estimates that CSK, KKR and MI are the most followed teams across the country9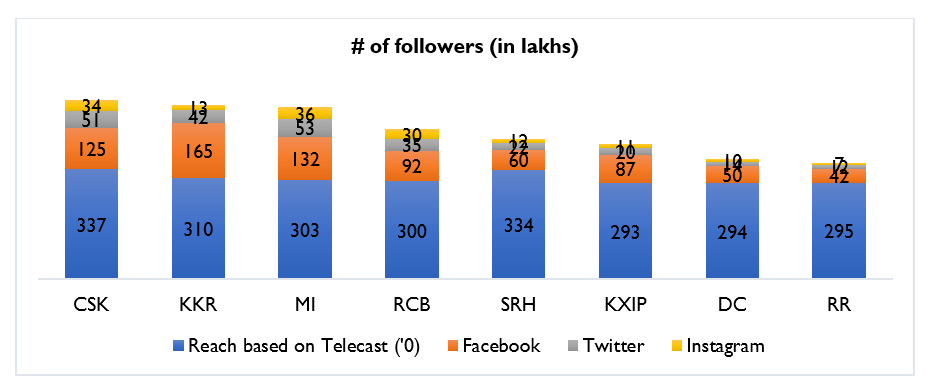 Graph 4: Number of followers on television and social media (Facebook, Twitter & Instagram)– 20199
Revenue from sponsorships are correlated strongly to the team's followers as seen in the graph below.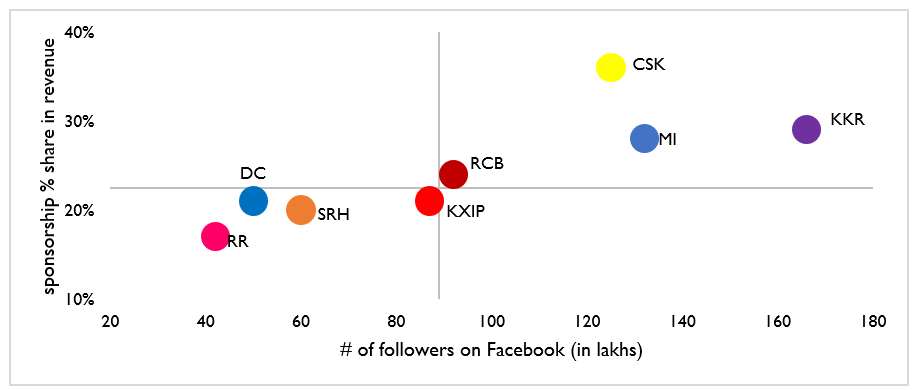 Graph 5: IPL teams of followers on Facebook by % share of sponsorship revenue10 11
Presence of marquee players and celebrity owners have a say in franchisee popularity. These marquee players give an upper hand to the franchises while negotiating with sponsors. In most cases, the sponsors are willing to pay a premium to be associated with that team.
Merchandise sales
Merchandising is majorly an unexplored area for IPL franchises with less than 1% of the revenue coming from this, compared to foreign leagues which earn 10% – 20%.
On one hand Sports franchisees can market and sell products themselves. Teams across major sports leagues such as New York Yankees (NFL), Green Bay Packers (NFL), Manchester United (EPL), Boston Bruins (NHL) etc. sell a wide range of own branded products from (doormats to car windshields) via their online stores with worldwide shipping and few Experience-centres/ showrooms. Among IPL franchises, Chennai Super Kings has its line of merchandises (men & women's wear, watched, kids' toys, collectables, school kit, board games, mobile case etc.) which are sold on their website and online platform – prepsportswear.com. Even teams with newer leagues such as Jaipur Pink Panthers (Pro-Kabaddi League franchisee) are selling merchandise on their official website & app.
On the other hand, some franchises/ individual players choose to enter into a fixed fee/percentage income arrangement with one or more companies licensing them to market branded products. Manchester United had entered into a £750 Mn merchandising deal with Adidas for 10 years in 2014, where Manchester United gets £75m ($128m) a season12. This is a 3-fold jump from its previous deal with Nike for £23.5 m a year12. Liverpool FC has collaborated with CRC Sports to open 3 retail stores in Thailand to sell co-branded products13.
Match day Income
Proceeds from ticket sales during the seven home matches contribute to ~15% – 20% of total revenues. Qwixpert's analysis indicates mature leagues such as NBA or Premier League generate almost 1/4th of their revenues from ticket sales
Revenue generated is a factor of number of seats in the stadium and individual seat price. While the number of seats in the stadium is fixed, the key is to optimize the number of seats sold, which is constrained by the number of complimentary seats allocated and utilization of the available seats sold per match. Complimentary seats given out to sponsors, associations, players and others come with its pros and cons. The disadvantages are the potential loss of sale from these seats and an expense of 28% GST on the price of each ticket. Our project experience in Indian Sports League indicates an opportunity to rationalize the number of complimentary seats and reduce the loss from GST on complimentary seats.
Under-utilization of stadiums is a constant concern for IPL franchisees. Utilization is seen to be driven by opponents and their popularity/ rivalry. When popular teams play 95%+ utilizations are seen compared to 70%-80% utilization for other matches, bringing down the overall utilization of the stadium in the season.
IPL planning committee, with adequate push from franchisees, try and ensure scheduling of high profile matches during prime time (Friday/ Saturday 8PM) as much as possible. Promotional offers on ticket sales such as "buy one get one" or discounted rate sales are some tactics adopted by franchisees to drive up seat utilizations.
Ticket prizes typically range between ~₹300 and ₹40,000, varying for each stadium. For matches against popular teams, there is a high demand for tickets. Stand and seat level dynamic pricing can be evaluated to enhance utilizations and improve contribution per ticket. Mature leagues have been dynamically pricing tickets for 15+ years. In 2004, MLB (Major League Baseball) teams priced their tickets differently basis the season, day of the week, holidays, opposition quality & stars in the opposition15. Qwixpert's proprietary algorithm helps franchisees gain ~10 – 15% more revenues from ticket sales by measuring price elasticity by evaluating the aforementioned factors and more.
Tracking ticket sale data live helps decide price dynamics. Shifting 100% of ticket sales to online platform aids in gathering data, which sports franchisees across the globe use to draw insights on customer behavior and aspirations to tailor their ticketing approach.
Prize money
The 4 teams qualifying for the knock-out phase are incentivized with an additional prize money. In 2019, the total prize money was ₹50 crores and were distributed as mentioned in Graph 6. IPL rules mandate that at least 50% of it is distributed to the players. Teams are also entitled to receive an additional prize money basis their league standings, prior to their final finish post the qualifier stage.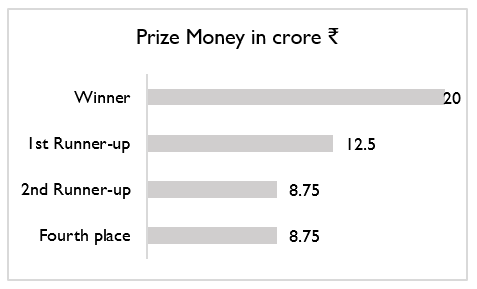 Graph 6: IPL 2019 Prize money
Other income
On match day open spaces in the stadium are rented out to food & beverage stalls or for stalls for brands who want to promote their products. An underutilized part of revenue levers, as major global leagues generate as much as ~5% of their revenues from concessionaire incomes14. Player trades mid-season between teams may generate incomes or expenses depending on the trade conducted.
Conclusion
Inspite of its overwhelming popularity and aggressive valuations, IPL remains a maturing league with several revenue growth opportunities for individual teams. Reducing dependence on central rights incomes and increasing saliency of other income levers will grow and sustain franchisee valuations. Match day revenue enhancement opportunities by plugging leakages and efficient utilization of seating exist. Further, franchisees have only skimmed the surface when it comes to merchandising and sponsorship revenues. IPL teams need to also evaluate themes around concessionaire incomes and leveraging social media to continuously engage fans throughout the season. With cricketing passions continuing to rise, India being able to unearth world beating talent at increasing frequencies and IPL style regional leagues mushrooming all around the country, the future is bright for the product. It is therefore imperative for franchisees to act along the major themes discussed here, in earnest to ride this wave, or should we say tsunami.
Stay tuned as we analyze the expenses in a similar vein in the second part of this study to recommend solution themes to improve franchisee profitability.
Author: Giridharan Raghunathan, Gopika Hemachander